In today's date, when most employees are unsatisfied with their job roles, it is crucial for you always to understand what you love. When you choose to do something that interests you, it will totally keep you loving your job. However, if you want to enjoy a happy and satisfying life, it is important to choose a job correctly.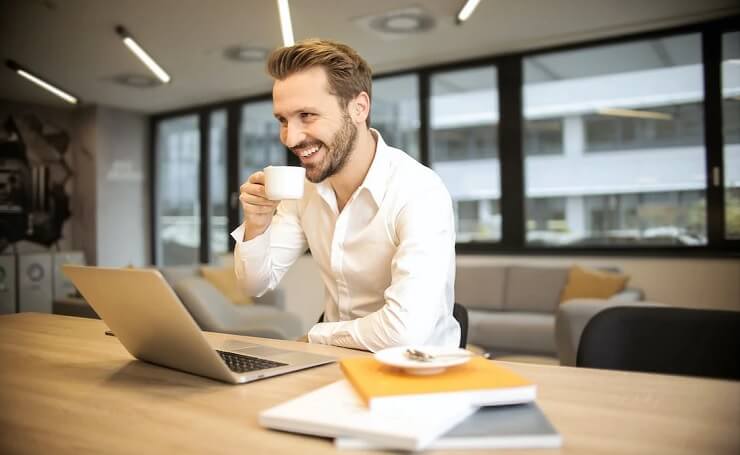 You must realize that your job has a significant impact on your personal life. When you choose a job that provides you with a sense of fulfilment, it will eventually keep you happy and peaceful. However, as most people make a big mistake while finding a job, today we will discuss the best ways to choose a job you love.
According to research, 85% of employees are unsatisfied with their job, and only 15% love what they do.
So, if you want to be counted under that 15% category, it is vital for you to follow a set of rules. This will make sure that you lead a productive and inspired life while enjoying financial stability. So before start applying for a job on various job portals, take a look at the steps that will help you to find a job you love.
Steps to follow to find a Job
The following are the necessary steps that you need to take in order to find a job that you will thoroughly love. It might be a little bit lengthy, but it is absolutely worth your time and effort. So let us take a step-by-step look at the steps to find a job you will love.
Find your passion
This will initially require you to understand your skills, passion, and curiosity. You have to understand yourself to identify the right job that will give you a sense of satisfaction. If you are someone who takes an interest in art and drawings, there are several job roles in different industries you can choose. You can work on becoming a graphical designer, web designer, become teacher, and a lot more.
All you need is to make sure to find something that motivates you. You require choosing an industry or job where you can spend your entire time. When you understand what keeps you motivated, you will be able to find out the proper job role for you. Even when the world has diverse choices in terms of career opportunities, it is essential to narrow them down according to your skill set.
Match the skillset with an open position
The primary way to find a job that you will love is to understand the skills. When you find a company having a vacancy, you have to check the skillset they are looking for in their employees and match them with yours. Remember that your skills are everything that the companies are looking for. If you have the skills to provide them with great work, you will be the first to get the job.
When you choose a job that does not match the entire skill set, it is definitely not a great choice, as choosing such positions might lead to making it impossible to go into the advanced stages. Getting promotions will become really hard. Besides, there would be chances of needing additional training in order to perform thoroughly. So, depending on your skills, you must match them with the vacancies.
Do not take the salary as the initial factor
When you are looking for jobs, there is no denying that you want to make money. It is true for everyone, but if you choose to consider the salary as the only factor, this is certainly not going to work. Everyone has to meet their financial responsibilities, but checking the salary is definitely not the first consideration.
Rather than that, you need to shift your focus on the job role that interests you to enjoy long working hours. Remember that there will be chances of getting promoted to a higher level, which can provide you with even more salary, but it requires hard work and skills. So rather than taking a salary as one of the most important factors, you initially need to determine the skill set and take a salary as a secondary factor.
Find out more about the work environment
If you have thoroughly checked about the vacancy and the skills the company needs, it is time to know more about it. Just because you love the position and the salary provided does not mean that it is everything. Remember that the work environment plays a massive role in your life. As you will spend most of your time in the job place, the people around you will matter.
So, it is crucial for you to properly do a lot of research regarding the work environment of the company. You have to find out the work time, schedules, leaves, and other benefits that you can get from the company. Remember that an ideal work environment will always keep employees motivated.
Also check – Highest paying jobs in India
Consult a career counselor
If you are still unable to find the right job, you can also consult a career counselor. Their unbiased opinion will help you to find out something that you will really love. As career counselors take your skill set into consideration, they provide you with multiple options that will match your skills and help you to earn good in today's scenario.
Apply for the job
With all the essential information you have gathered about yourself, the company, and the many benefits you can leverage from the job, it is time for you to apply for the position. Always make sure to properly check the skills required by the company to crack the interview process. As there will be multiple other candidates willing to take the same job role, you need to stay on top by getting prepared.
Check the interview questions according to your job role and skills to nail the interview process.
Also read: