Are you looking for the highest paying jobs in India? We have covered the top 10 jobs from various fields. Keep reading this article!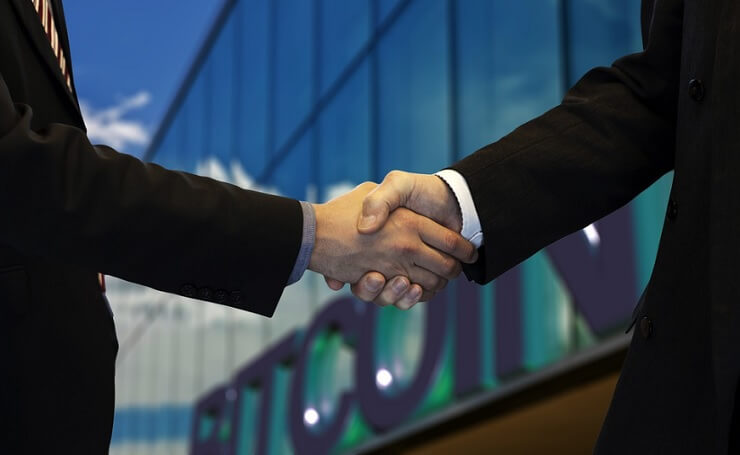 Students who are studying or completed their graduation are planning to choose the right profession to get successful in their career. There are many job opportunities available in India to fulfill your interest and get a handsome salary. Read this article to know about the top highest paying jobs in India with salary and qualification.
With technological advancement and dramatic changes in consumer trends, career choices have shifted from the traditional doctor-engineer-lawyer circuit to information technology and now to the unconventional data scientist-professional gamers-ethical hacking jobs.
Wisdom says that your profession should be an area that you love doing, yet, it is equally true that money is a prime motivating factor. So, to help you build a path toward achieving tangible professional rewards at the end of your formal education, here is an indicative list of the highest paying jobs in India. We hope that this list will give you a direction to launch a lucrative career with some of the richest jobs in the country.
Highest Paying Jobs in India
These are the highest paid jobs in India that you can choose after a bachelor degree, master degree or specialized course in the relevant field.
1. Data Scientist
Data scientists – the new generation of expert data analysts mine raw data to extract crucial business insights that help organizations thrive in the fiercely competitive environment. As a data scientist, you would need an excellent sense of analytics, a problem-solving aptitude, and knowledge of data science tools.
You can become a data scientist with a bachelor's degree in data science, mathematics, statistics, or computer science. If you graduated with some other subject, you could skill up with a recognized certification in data science to gain entry into the domain. Considered one of the highest paying IT jobs in India, the average salary of a data scientist is 10 LPA.
Top Employers
Amazon
Walmart Labs
Procter & Gamble
People Interactive
GreyAtom
2. Artificial Intelligence/ Machine Learning (AI/ML) Specialists
As AI/ML Specialists, you will apply your knowledge of computer science engineering to create algorithms that can enhance the competencies of both human and technical resources and aid in transforming processes for improved business operations.
You can qualify for entry-level positions in the domain with a bachelor's degree in mathematics, data science, statistics, and computer science. Advanced certification in machine learning and neuro-linguistic programming (NLP) will give you an additional edge.
For AI roles, the salary for freshers ranges between INR 6 – 12 LPA, and with ML expertise, it can be between INR 8 – 15 LPA. This is currently one of the most demanding and highest paying jobs in India.
Top Employers
Accenture
IBM
ITC Infotech
hCapital Business Consulting
Zycus
Quantiphi
3. Blockchain Engineer/ Developer
The job of a blockchain developer is to design the architecture of a shared database online for recording transactions, tracking assets, and thereby building efficiency levels and trust. Further, they also oversee the security of the database, develop decentralized applications and optimize the protocols involved.
A bachelor's degree in computer science and an advanced certification in blockchain technology will help you start your career in the domain with an average package of INR 6.4 LPA.
Top Employers
Auxesis
Primchain
Signzy
SoluLab
Sofocle
OpenXcell
MindDeft
Elemential
Also Read: Career Options After 12th
4. Full-Stack Developer
Web applications are the primary medium of business operations these days, and a Full-Stack Developer is a person who can handle both the client-side and the server-side of an application. You have to be adept at responsive web designing while effortlessly creating the servers and managing databases and the programming interfaces.
Besides holding a bachelor's degree in Computer Science or IT, you would need programming skills to get hired as a Full Stack Developer. At the entry-level, you can expect an average package of INR 6.5 LPA. The highest salary of a software engineer in India per month can exceed INR 2,90,000. As this is one of the highest paying jobs in India in the IT industry, students from computer science or holding any technical degree who dream to become a developer can aim for this job.
Top Employers
Barclays
IBM
Dell
Siemens
E2logy
Simpalm
ChromeInfotech
5. Doctor
The profession of doctors remains the most prestigious of all, enjoying the highest paid salary in India. Nevertheless, doctors have one of the most demanding jobs in India of reviving the health of their patients.
To practice legally as a doctor, you will have to complete an MBBS/MS degree after 12th. Additional specialty certifications like gynecology, oncology, pediatrics, orthopedics, etc., can add to your repertoire. Your earning potential will vary with disciplines and specializations. However, on average, your salary will be anything between INR 40000 – 90000 per month.
The highest-paying companies in the medical field in India belong to the private sector, although you can find employment with government hospitals as well.
Top Employers
AIIMS (All India Institute of Medical Sciences)
Apollo
Fortis
Max
Columbia Asia
6. Product Manager
A product manager is responsible for the entire product life cycle management starting from researching the consumer needs to translate the findings into a meaningful product worthy of selling for a profit.
A bachelor's degree in engineering, computer science, finance, economics, or management can land you a job in product designing, development, or testing. Henceforth, an experience of at least 2.5 years can elevate you to the role of a product manager. The technical expertise required for the job depends on the product you handle. Upskilling yourself with additional certifications will boost your career progression.
One of the highest salary jobs in India, the average annual package of a product manager in India is INR16.7LPA.
Top Employers
Google
Amazon
Microsoft
Flipkart
Salesforce
Uber
Ola
Also Read: Best Courses After 12th Science
7. Investment Banker
The advisory role of an investment banker in formulating the financial strategy of large corporations, governments, and other entities indirectly helps shape the economy of a country. Equipped with strong numerical and analytical skills, investment bankers help their clients assess risks involved in investment decisions and devise strategies that strengthen the financial stability of organizations.
Get a head-start in your investment banking career with a bachelor's degree in finance, economics, accounting, or business. Further advanced certifications like CFA or MBA in Strategic Finance can help you plow ahead professionally. On average, you can expect your entry-level package of INR 5LPA to grow rapidly as you gain experience.
Top Employers
Goldman Sachs
JP Morgan Chase
Citibank
HSBC
Deutsche Bank
ICICI Securities Ltd.
Axis Capital Ltd.
IDBI Capital
8. Chartered Accountant
A chartered accountant manages the budget, performs statutory audits, overseas taxation, and devises financial strategies for business establishments and other entities. Your strong analytical and problem-solving skills, excellent sense of numeracy, and knowledge will aid you in providing expert consultation so that your clients can manage their funds well.
CA is currently one of the best paying jobs in India. To practice as a CA, you will need to earn the certification from ICAI. You can find employment across industries besides practicing as a consultant to several clients. As a starting package, you may expect to draw INR7LPA on average. The income of a CA increases as the experience grows. So without any doubt we can say it is one of the highest paying jobs in India who want to start their career in the business and finance industry.
Top Employers
Standard Chartered
Deloitte
Ernst & Young
KPMG
BDO International
Grant Thornton International
Also Read: Best Courses After 12th Commerce
9. Marketing Manager
The marketing manager's role in promoting a business, product, or service is of immense significance because this is how new clients are acquired and the old ones retained by organizations. Excellent communication and leadership skills are essential for the job, besides the technical knowledge warranted by the product you handle. With digital marketing trends transforming the way businesses engage with their clientele, relevant skills are essential to stay ahead of the game.
Get started as a marketer with a graduation degree in business, marketing, or related fields. Scale up your skill set further with certifications in digital marketing or technical expertise relevant to your product line. An MBA is not mandatory but offers added advantages. The average annual salary of a marketing manager is INR7.1LPA.
Top Employers
IBM
Amazon
Flipkart
TCS
Tata Motors
Vodafone
Airtel
10. Civil Services
The Indian administrative machinery or Civil Services holds the tag of the most prestigious jobs in the country. The most popular civil services are the IAS, IRS, IPS, and IFS.
You can get the ticket to these government jobs only if you clear the Civil Services Examination. The minimum eligibility criterion to qualify for the national-level exam is graduation in any discipline. Upon attaining the coveted position of a civil servant, your basic salary per month will be INR56,100, excluding the allowances and benefits of the role. Civil services jobs are one of the highest salary jobs in the Indian government.
Exams Conducted By
Union Public Service Commission (UPSC)
The last words
We have listed above some of the top highest paying jobs in India. Choosing your career path can be an overwhelming decision. However, bear in mind that although monetary gains are important, they cannot supersede your happiness in doing a job that you love to do. So, consider your interests before making a career choice such that you do not have to go to work a single day in your life.