Mentioning the skills in a resume is important to show employers your abilities to succeed in the role. Check out the list of the best skills to put on a resume.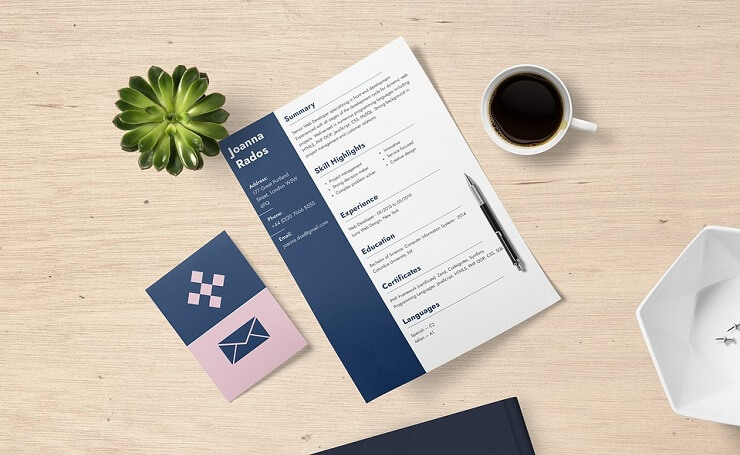 Your resume is the first impression that you make on your recruiter. Even before they see you or examine your skills, your resume is the most crucial thing to help recruiters understand if you are a potential candidate. So, it is imperative for candidates to understand the need to design a resume, including all the crucial skills relevant to their industry and job.
While it strongly depends upon the recruiters, these are the top 10 skills to put on a resume to improve the chances of becoming a potential employee.
List of Skills to Put on a Resume
See the following list of the key skills for a resume valued by hiring managers in most professions.
1. Teamwork Skills
Teamwork is extremely important. It is one of the must-have skills in a resume for freshers, as most employers would seek candidates who are ready to work in a team. Every organization operates in different teams to complete daily tasks. Irrespective of the industry, it is essential for candidates to include team working skills like honesty, responsibility, communication, and the ability to collaborate to improve the likelihood of choosing you.
2. Technical Skills
It is essential to highlight your technical skills in a resume based on the job. You have to make sure that you highlight the technical skills that you have. If you hold certification for technical skills, it is even better to mention it. Having an understanding of technology and computers is one of the essential requirements for employers. Apart from this, if you have knowledge of Excel, PowerPoint, and several other computer tools, make sure to mention it.
3. Learning skills
When it is about including skills in the resume for freshers, it is important to mention their adaptability or learning skills. As you will be provided with training in the workplace, you have to give the assurance to the employer that you are capable of learning new things and are eager to understand and implement them. Employees with great adaptability and learning skills can be beneficial for employers as they have to invest less time in training the candidates.
4. Problem-solving skills
Problems are extremely common in the professional environment. There will be challenges, and it is a must for you to have problem-solving skills to manage such situations. So it is vital to include problem-solving skills on your resume to help employers or recruiters understand that you are ready to take the job challenges positively. The skills that you can put to showcase your problem-solving skills are research ability, decision-making, critical thinking, and communication.
5. Soft and hard skills
One of the most crucial skills to put on a resume is your soft skills and hard skills. Soft skills show that you are proficient in working under pressure and flexible to work in any given environment, while hard skills show the certification, degrees, and qualifications you hold. So you have to ensure that you Categorize your soft and hard skills while creating your resume.
Also read: How to Prepare for a Job Interview
6. Computer skills
In today's scenario, most occupations would require candidates to have minimum knowledge of computers. So it is crucial for you to include your computer skills on your resume. While some jobs require complete knowledge of computers and others require a tad bit. So including your understanding of computer basics and highlighting it will make it a strong point for recruitment. Make sure that you include common computing skills like email communication, use of social media, work with spreadsheets, Excel, PowerPoint, data visualization, and others. Make sure you choose computer skills according to your knowledge, as it will show your ability for the position.
7. Work ethics
It is essential for any employee to understand the work ethic. This is a skill that you must include in your resume. A strong work ethic is an excellent point you must highlight while applying for any job. Employees who ethically perform their duty and can manage themselves are employers' first choice. Whether you are a fresher or an experienced person, this is one of the essential skills to put on your resume for improved chances of recruitment.
8. Self-management
You need to perform on a daily basis within the given time, which requires self-management skills. You have to make sure you put your self-management skills like organization skills, time management, and self-motivation on your resume while creating it. When you have the perfect time management skills, it will help you to grow professionally and become helpful for the organization to work toward its goal.
9. Language skills
If your job requires visiting places or handling different clients, you have to make sure that you include language skills in your resume. This is one of the must-include skills in a resume for freshers. When you have an excellent command of different languages, it is a plus point for your designation. This will help organizations to remove language barriers and work with as many clients as possible. So highlighting your language skills is a mandatory aspect while creating your resume.
10. Meeting deadlines
Last but one of the essential skills to put on a resume is your ability to meet deadlines. There will be times when you will be provided with tight deadlines and complete challenging tasks. The employer will make sure of your ability to work in such a situation. If you panic or have the tendency to give up, it is not a preferable skill for an organization. So you have to ensure you highlight your skills of working on tight deadlines without compromising on quality.
Create Your Resume Today
So, these are some essential skills to put on a resume, irrespective of your job role and designation. It is crucial that you focus on including these skills and highlighting them for improved chances of getting selected as a potential employee.
Also read: How to Dress for an Interview