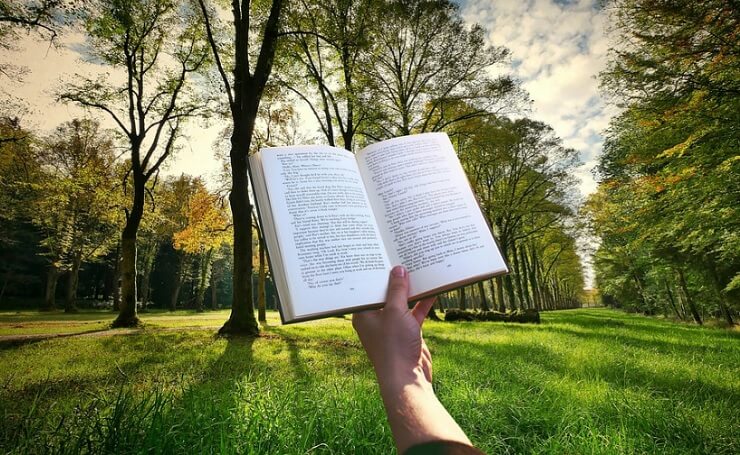 Your ability to speak English adds to your persona. However, not everyone gets this ability, and so they need to develop it. Vocabulary building is probably the very first step of it. Making sentences becomes a lot easier when you have words in your head. You will gain more control over the language and speak fluently.
So how to Improve English vocabulary? Well, to make it easier for you, here we will find out the three most effective ways. Following these would certainly help you to enjoy better results in a few days.
1. Read More
Make reading a habit and part and parcel of your life. No wonder some people love to read, and some hate it; the more you read, the better you get exposed to more words. This is the very first step to improving fluency. It is advised to read interesting blogs or articles, books, magazines and much more. Choose topics that intrigue you and develop the habit of reading.
When you start reading different types of content in English, you increase your vocabulary. Since you get exposure to endless words, your mind will be able to capture and retain them. Even while reading, the chances of learning new words are even more. If you don't understand the meaning, just Google it, and you will find the meaning. Later on, use it while talking, as the more you practice, the better you can become.
2. Listen More
The next effective way to improve your English vocabulary is to listen more. You will be able to find many podcasts available on different topics. You can choose your favourite topic and start listening to them. The more you pay attention, the more you get to find new words. This is an excellent way as here you are listening to conversations. This means you get to know how to use them in real-life conversation.
Also Read: How To Score Good Marks In Class 10 CBSE Board Exams
If you are a movie bug, you again have a fantastic chance to improve your vocabulary. You can start playing your favourite Hollywood movies and listen to them. You will find them using different words. You will find more about vocabulary when they speak as you will be able to check their expressions as well. Listening to conversations is one of the best ways to enhance English fluency, as not only do you learn new words but also learn the way to use them.
3. Write More
Writing in English can be a significant step in vocabulary building. This can be highly effective when you listen to new words. Make sure that you write it for every new word that you listen to or read. This way, you can create a word bank and then use them properly. Writing is itself a great habit. Try to use every word that you have written so far. Create sentences, and while interactive, try using them.
Every Small Step Makes It Easier To Reach Your Goal
Doing these three simple steps can be highly effective. However, make sure that you are following these three steps religiously. So, read, listen, and write to improve your English vocabulary and fluency.