Are you searching for the competitive exam preparation tips and techniques? Here in this article we will guide you on how to prepare for competitive exams in India and crack it in the first attempt.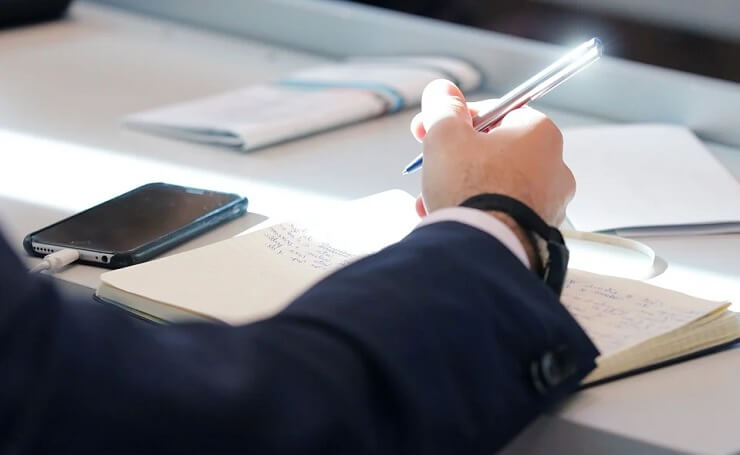 Preparing for competitive exams is the best way to get a dream job and kick start your career. It will help you to earn money with respect, open the door of higher opportunities, and let you get settled in your career. The main advantage to crack a competitive exam is that you can easily get a government job or get placed in a big reputable organization.
You need to make a proper schedule to prepare for competitive exams like UPSC, SSC, Banking, Railway, Insurance and other government exams. If you can follow a disciplined routine, proper guidance, healthy lifestyle and stay connected with inspirational/motivational persons then, it will be just a step away for you to get successful in your career and start earning money.
There are several types of competitive exams in India. It could be for job recruitment in the government sector or private sector. Regular recruitment notifications appear in various newspapers, official notices, and official websites of organizations. There are also direct interview notifications about fulfillment of various posts based on the degree, marks or past experience of the candidates.
Competitive exams are conducted by the exam authorities where aspirants need to visit the exam center at a particular date and time to appear for the exam. It might be a pen and paper test or a computer based test.
Most of the job notifications with detailed guidelines are published in various government job portals. But you can directly visit the official website of a particular organization to get known earliest about the recruitment notice from the authority.
How to Prepare for Competitive Exams
Today we are going to talk about how to prepare for competitive exams in a short time and get placed in a reputable organization. We will tell you about everything you want to know including choosing the best book, giving mock tests, practicing previous year questions, and other methods an aspirant can follow from the starting stage.
Follow these steps to crack any competitive exams at your first attempt.
1. Get Focused on a Particular Exam
Focused preparation will always give you better results. If you choose an exam as per your aim and capability it will become easier for you to crack that particular exam. It should also give you more energy and motivation at the time of preparation.
There are various kinds of competitive exams that happen every year in India like UPSC, PSC, SSC, Railway, Banking, IBPS, Telecom, GATE, XAT, NIFT, CEED & others. You should research about the previous exams by checking about the syllabus, eligibility criteria, exam pattern, questions type and other essential factors from their official website.
There are some very popular competitive exams in India,
Once you have decided about the exam, go to the next step.
2. Study General Knowledge & Current Affairs
General Knowledge (GK) & Current Affairs is a common topic for almost all types of exams. You should follow both static GK and current gk on a daily basis to broaden your general awareness and stay updated with the recent happenings.
We have seen many times that aspirants want to know how to prepare current affairs for UPSC, SSC, Bank & other exams at the same time. In that case we will recommend you to follow at-least one newspaper like The Hindu to always stay updated with important headlines and other news.
You can buy general knowledge books written and published by experienced authors and publishers for competitive exams. There are also other sources you can follow like,
Daily Newspapers
Monthly Current Affairs Magazines
Online General Knowledge Portals
Questions Answers from Previous Exams
Whatever sources you like you should follow it on a continuous basis and practice it by giving regular online mock tests.
3. Practice Aptitude & Reasoning Regularly
Practicing aptitude and reasoning is the next step to prepare for a competitive exam. Aptitude and reasoning is one of the most scoring subjects. It should be practiced regularly with proper techniques to score higher and rank top in the exam.
There are many topics covered in the aptitude and reasoning part including Arithmetic, Quantitative Aptitude, Analytical Reasoning, Logical Reasoning, Bar Graph, Pie Chart, etc. But, it depends on the exam type what topics from basic to advanced are included in the syllabus.
For more help you can follow this post on: Best Aptitude Books for Competitive Exams
You can increase your aptitude and reasoning score by following,
Short Cut Techniques
Practicing Mock Test
Solving Previous Year Questions
4. Strengthen Your English Skill
It is a very common question of aspirants "how to prepare English for competitive exams?". The English Language section is included in most of the exam. That's why a solid base in English is very much essential to crack a competitive exam. You can start from basic and later move on to more advanced topics.
English Grammar, Vocabulary, Spelling, Reading and Writing Paragraphs are some of the most important parts you should focus on. Get tutorials and questions answers on English Language here.
If you have no time to collect from various sources you can buy some good English books for a competitive exam. We recommend practicing previous year's questions papers, exploring English vocabulary, strengthening basic to advanced English grammar which will help for any kind of competitive exam.
5. Maintain a Healthy Lifestyle
Now besides study you should also maintain a healthy lifestyle. There are several things you should look after like; maintaining proper hydration, eating healthy food, doing regular exercises, getting enough sleep, and getting engaged with positive people. Following a proper and balanced schedule for study and other activities is also an important thing you should consider while preparing for an exam.
Before the exam day don't take too much pressure in your mind and when visiting the exam venue make sure to take a full breakfast or lunch and try not to leave your stomach empty.Also Read – How to Prepare for a Job Interview