Read about Gautam Adani, Indian business tycoon, founder and chairman of the Adani Group. Know about Gautam Adani's early life, education, career, net worth, etc.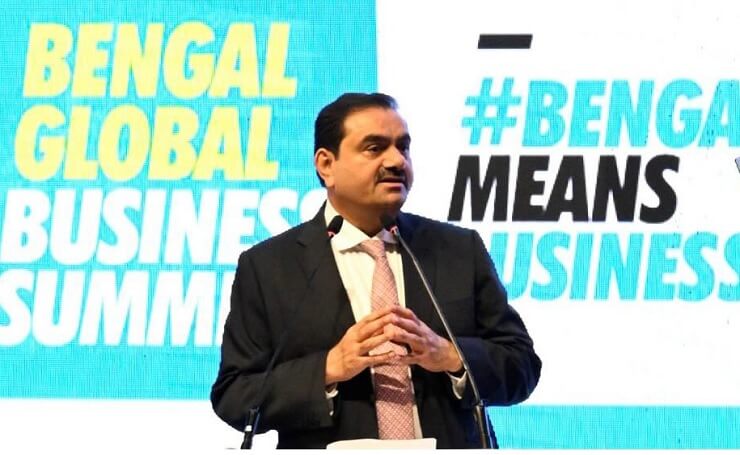 Gautam Shantilal Advani was born on 24 June 1962 and is one of the most famous Indian billionaire industrialists. He is also a founder and chairman of Adani group, which is a multinational company that works in port operations and development in India. Gautam Adani is one of the business tycoons who is closely associated with the Prime Minister. He founded his company, Adani group, in the year 1988.
More about Gautam Adani
Adani group, which was established by Gautam Adani, bought most of the stakes as announced by NDTV on 23 August 2022. The headquarters of the Adani group is based in Ahmedabad, Gujarat. He is a self-driven entrepreneur who works with the core philosophy of choosing growth with goodness. His only vision is to build a better nation. However, on 17 June 2021, as there was a sudden drop in Adani group shares, he lost his title of the second richest man in Asia.
As Gautam Adani is closely associated with Narendra Modi, it has resulted in several allegations. Apart from this, as his firms also made many contacts with the infrastructure government and Indian energy, it led to increased controversy. This all happened after Modi was chosen as the Prime Minister. He was also accused of fraud and stock manipulation.
Early life of Gautam Adani:
Adani was born in a very simple middle-class Jain family in 1962. He was brought up in Gujarat with his siblings and parents. His mother is Shanti Advani, and his father is Shantilal Advani. Apart from his parents, he has seven siblings, with the eldest one name being Mansukhbhai Adani.
Later, his entire family migrated from northern Gujarat to find a proper livelihood. His father, Shantilal Advani, worked as a small textile merchant. Gautam Adani completed his schooling in Ahmedabad. He studied at Sheth CN Vidyalaya school.
After he successfully completed his schooling, he went to Gujarat University to study for a bachelor's degree in commerce. However, as he was never fond of studying, he dropped out of college after he completed his second year.
Relationship of Gautam Adani:
Apart from his business and being a successful industrialist, he also is a successful husband and father. He is married to Preeti Adani and has two sons named Karan Adani and Jeet Adani. His sons are the CEO of SEZ and Adani ports, while his wife is a dental surgeon and a managing trustee of the Adani group of companies.
Career of Gautam Adani:
Gautam Adani was never interested in studying or working for any company. He always wanted to have his own business, and therefore he always wanted to make one. However, he wanted to become a self-made man, so he did not take over the textile business of his father.
In the year 1978, Gautam Adani went to Mumbai while he was still in his teenage years. During those times, he was working for Mahindra Bros as a diamond sorter. He worked for 2 to 3 years before he established his diamond brokerage at Zaveri Bazaar, Mumbai.
Mansukhbhai Adani, who is the elder brother of Gautam Adani, brought the plastics unit in the year 1981 when he was invited to manage the operations. This was when he was able to start global trading through PVC imports.
In the year 1988, he established Adani export which is now popular as Adani Enterprises. It deals with power commodities and agricultural products. In 1991 expanded Adani group into training, Agro-based products, textiles, and metals.
In 1995, he was able to get a Mudra port contract. Adani also founded Adani power which provides business arms. It was founded in 1996 and had a huge thermal power plant capacity of around 4620. It is so far the biggest producer of thermal power in the nation.
Gautam Adani's net worth has been estimated to be around $124 billion. He is one of the richest personalities with a range of businesses in different verticals. Adani Group no more only operates in Gujarat, but it has branches in different other states like Himachal Pradesh, Maharashtra, Madhya Pradesh, Rajasthan, Orissa, and Chandigarh.