The outbreak of Coronavirus has been a massive global problem. With more number of people becoming a victim of this virus, families require taking strict action to make sure that they and their families are doing well. Even when the vaccines are out, the threat still persists. This is why families now need to take better action to make sure that they are not doing anything wrong for their families.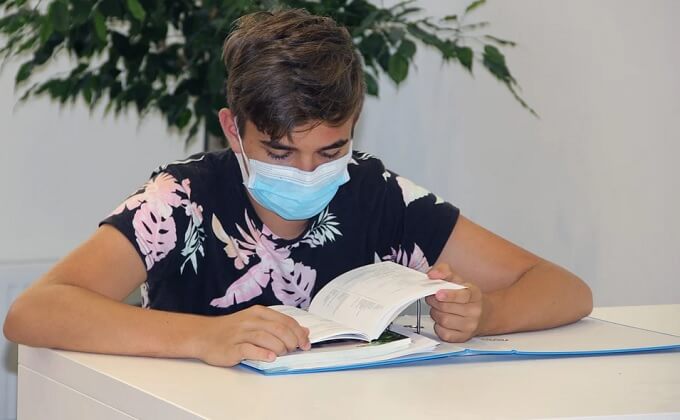 There is nothing out of the box activities that you require doing in the pandemic for your family. Just some simple hygiene routine will be enough for you to make sure that you and your family are fine during the virus. If you have been following the World Health Organization, you will know the 5 steps to preventing Virus attack.
Recommended for you: Science, Arts, or Commerce – Which Stream is Best After 10th?
So let us have a look at them.
How to Stay Safe During the Pandemic
Don't touch your FACE:
When you are moving out due to some immediate purpose, you should make a habit of not touching your face. Remember your Face is the most vulnerable part of your body that offers a path to the virus to enter into your system.
Your eyes, mouth and nose offer a path for these viruses to enter into your system. Therefore the lesser contact you keep with your face, the lesser are the chances of coming in contact with the virus.
Cough Into Your ELBOW:
If you feel like sneezing or coughing, you must know that no more your hands will be helpful. Make use of tissue as it will prevent the droplets from coming in contact with others. If you don't have tissue, you certainly should not use your hands directly on your nose and mouth. Instead use your elbow.
This way you can prevent the droplets from coming in contact with others. So the more you start following the rules and regulations as per the WHO, you can enjoy better health.
Wash your HANDS:
Whether you are at home and you are not moving out, you must make a habit of washing your hands on a regular interval. Remember to wash the nooks and corners of your hands so that you can eradicate the virus from everywhere.
Besides, if you are coming from somewhere, especially if you were in some public place, make sure you are washing your hands properly. Not only your hands, you also need to wash all the parts that are exposed to the outside world.
You may also like: 6 Do's and Don'ts of Competitive Exam Preparation
Maintain DISTANCE
Since there are times when you have to move out of your home to bring medicines or daily groceries, taking proper measures us a necessity. Therefore the cases that cannot be avoided need to be checked properly. Therefore make sure that you are maintaining a safe 6 feet of distance from the crowd or person. This will make sure you are safe even when they have the virus.
Stay at HOME
The best and the safest option are to stay at home. No wonder, when you are home and you are coming in contact with anyone else; you minimize the chances of becoming a victim. Therefore try to cut down the need for moving out as much as you can. This will become beneficial for you and your family members.
To conclude, these are some of the most effective measures that can be taken by everyone in the pandemic to reduce the chances of getting infected. Therefore opt for the best practice to keep you and your family safe. Remember, one wrong step can become dangerous to your health leading to your family's health.