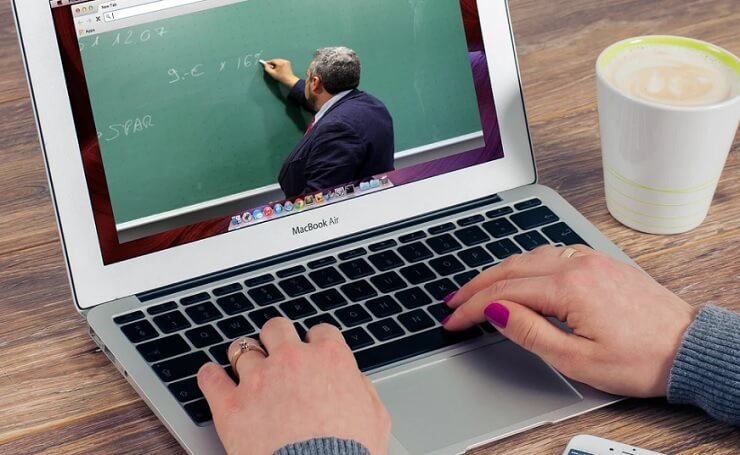 There is no doubt that Pandemic has altered the way we used to study all these years. With schools and colleges being closed and gathering is a strict no-no, the online studying trend is the new normal. Even when half of the population is still coping with the way to study online and still maintain their grade, it can become degrading if not taken seriously.
From toddlers to seniors, studying online is the new normal and can be very difficult if you don't follow a pattern. Therefore to accept the new method of studying yet maintain the grades, here we will look at some of the best tips that would make online learning easier and better.
Create a Study Area
First things first, since you are not visiting any institution, you have to make sure that you create a study area at your home itself.
You can't be choosing your bed as the laptop if you want to maintain the grades. Therefore away from your bedroom, look for a corner with fresh air and sunlight. Make sure the corner keeps rejuvenating you.
It would be better if it is away from the gathering space of your house as noise can hamper your concentration. Put a table and your laptop/phone to start taking the classes. Do not forget to maintain your discipline.
Create and Stick to Your Routine
Once you have created your study space, the next thing is to make a routine. Similar to your school days when you had to get up at a fixed time, get dressed to sit for the classes.
Do not be like getting up from bed and sitting for the classes. Since studying from home can snatch away the disciplines, creating a routine is a must. You must make a habit of waking up early, freshen up, get dressed and then sit for the classes.
Recommended for you: How to Keep Your Family and Yourself Safe During the Pandemic
Even after the classes are over, make sure you take some time off. Do not go to sleep immediately but try to recall what the teachers just taught you in the classes. Make sure you are following the routine religiously.
Stay away from the distractions
Studying is all about concentration. You need your brain to focus completely on your studies. Therefore you must plan in a way that the study area minimizes distractions.
Do not put your study area in a place where you can get a view of the TV or other people gathering. Keep the space at a different place as a distraction would not let you concentrate. Try to move to another room if you have the option.
Create Your Own Milestones
In an online study, you don't have a teacher taking care of you in real life. Since they are virtually making you study and learn the lessons, you need to have the knack for doing something.
Therefore, you must keep milestones every day – small but milestone. This will keep you moving towards your goal and give you a better understanding of the lessons.
Use a pen and paper to write your milestone for the week. For example, if your teacher will complete 1 chapter from every subject, your milestone should be revising and finding the answer to those chapters.
This will help you to keep going.
Create a Study Group
Last but never the least, make sure you are taking part in the group study. You must have many friends and therefore create a group of them and study together.
Do not waste much time talking about other things except for your books. Group study can be a good choice as in case you find a doubt; someone else can get an answer to it. So find your mates and start studying together.
Conclusion
Studying online can be really hard as there isn't any real classroom or teachers, but if you are disciplined and dedicated, it's the same way. Just as the famous phrase goes,
Where there is a will, there is a way
If you want something, you will find a way to get it.