PM Narendra Modi addresses the students and parents in India in the 5th edition of Pariksha Pe Charcha 2022. The event was held on April 1 in New Delhi in Talkatora stadium.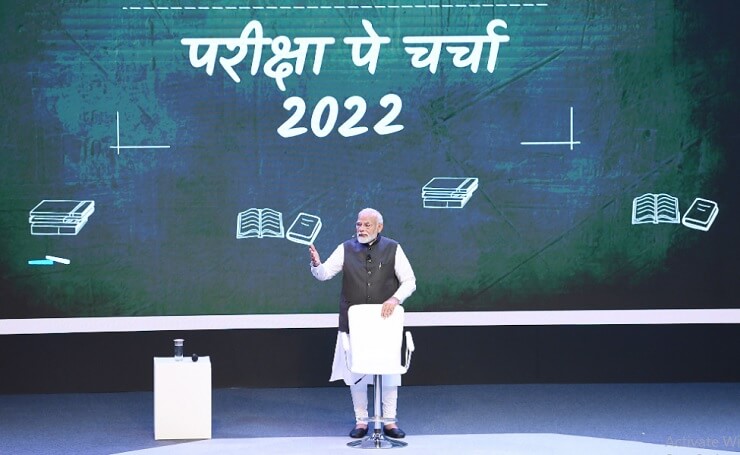 The fifth edition of Pariksha Pe Charcha 2022 was initiated by PM Modi with the sole intention of interacting with students. In his pre-exam interactions, he has come up with a lot of important points. Unlike other times, this time, the interaction was held at Talkatora Stadium in New Delhi. This physical interaction happened after two long years.
PM Modi has had interactions with parents, teachers, and students on exam stress, preparation, and the way to deal with distractions that happen with online learning. He also had a long discussion on several other things.
Following are the 10 major things that have been acquired from the Pariksha Pe Charcha 2022 with PM Modi.
Key Highlights of Pariksha Pe Charcha 2022
1. When asked by the students about the best way to deal with online learning distractions, PM Narendra Modi has to say that the problem is in mind and the ability to concentrate, not the learning mode.
The PM has also come up with great advice that students must take online learning as some reward that they can use after learning. It can even be used to get offline notes from teachers. He has also recommended the mobile tools that one can use to maintain discipline and keep track.
He has also asked the students to spend time connecting with them. This is one of the vital things for every person.
2. Exam stress is nothing new. Especially before preparation, stress can drain much of your energy. In the Pariksha Pe Charcha 2022, PM has advised students not to panic and compare with any other friends.
He has asked every individual student to prepare for exams in their way and appear in the exam with full confidence.
3. The National Education Policy has been initiated by the PM and here he has said how the officials have been brainstorming and getting suggestions on the best implementation of NEP. He also mentioned that sports play an integral role in our lives, and NEP will enable one to change fields if they wish.
4. The Prime Minister has also mentioned that students should take technology as an opportunity and not a problem. When you know how to use it effectively, you will be able to enjoy its potential. He mentioned, "Nowadays, students have developed 3D running apps and filters for Vedic mathematics. They have been effectively using the technology."
5. PM Modi has also told the parents not to burden students with their expectations. He mentioned, "Every student is different, and every child has different potential. Instead of imposing expectations on them, you should find their special talents."
"Many times, parents are unable to observe the interest and strengths of children. Being a parent, it is our duty to understand they every student has an extraordinary ability which parents and teachers need to discover."
6. PM Modi has also advised students to revise the chapters they have learned. He mentioned doing the revision session with their friends as it helps to retain information.
7. When someone asked about the best study – whether it is day or night, PM Modi said that the focus should mostly stay on the results of studying and not the time you study. Students should study whenever they are comfortable as it will be highly effective in retaining the information they have gained.
He also mentioned that he does not believe that studying or preparing is just for exams; it is more about gaining knowledge.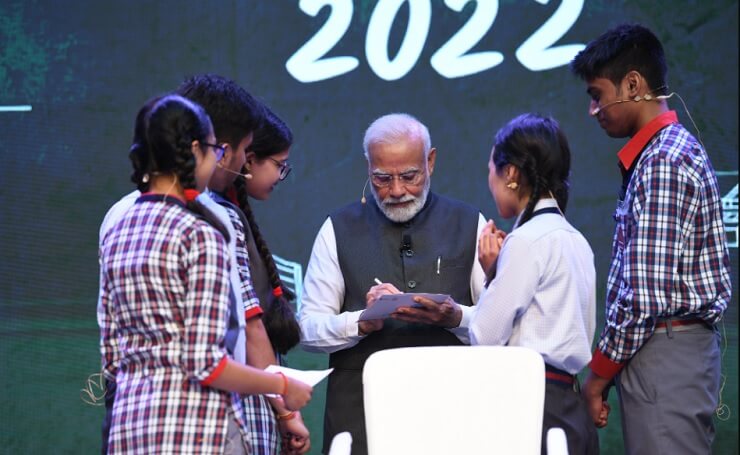 8. In the Pariksha Pe Charcha 2022, PM Modi has said that competition is a great gift. This generation has been blessed with the opportunity as students should look forward to it.
He said, "Students should take pride that they have the chance to prove themselves amidst the competition."
9. PM Modi also took the opportunity to educate parents about how important it is to educate girls. It mentioned that daughters are the assets of families, and so families should start educating their female children.
He said, "Families must not discriminate between sons and daughters. Equal opportunities should be offered to both. When you offer them an opportunity, you will find daughters to surpass your expectations than your son would."
He mentioned that girls' aspirations in recent days make every Indian proud, and hence opportunities should be given equally to everyone irrespective of their gender.
10. PM also mentioned that students are the biggest followers of "Swachh Bharat Abhiyaan' and they are the ones to run the campaigns.
11. He also advised students about sustainability and helping our planet to remain as it is. He said that there is a need to initiate the Pro Planet People movement or P3 movement. After having a long interaction with students, parents, and teachers, he ended the Pariksha Pe Charcha 2022 by acknowledging everyone's strong participation on the Covid-19 vaccination drive.
Pariksha Pe Charcha is an interactive event between Indian Prime Minister Narendra Modi and board exam students to discuss topics related to exams and studies and answer the queries of students.