What is Environmental Science?
Do science and environment intrigue you enough to travel the world collecting specimens and data or study these samples in laboratories and analyse the research findings? If you are nodding a vigorous yes to these posers, then the career path of an Environmental Scientist is beckoning you.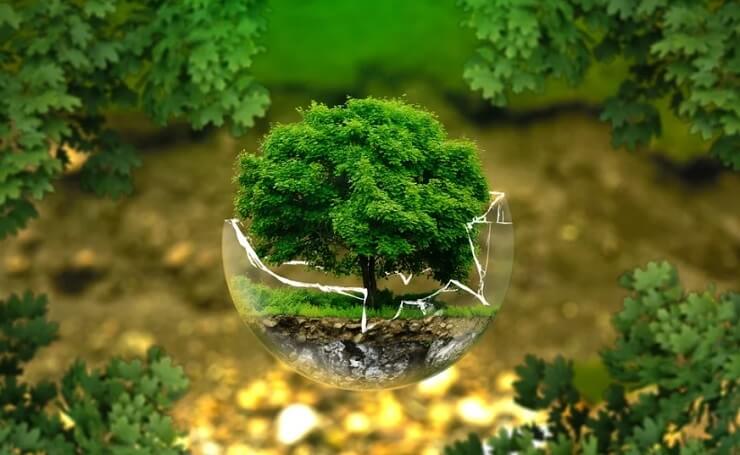 The environment is what surrounds us, and environmental science is the interdisciplinary study of physical, life, and earth sciences to understand the impact of human activities on the world.
With the growing consciousness about global issues like climate change, rising sea levels, depletion of groundwater level, pollution, etc., the scope of education and career opportunities in environmental science are expanding phenomenally.
What do Environmental Scientists do?
Environmental Scientists are specialists who utilise their knowledge of the natural sciences to safeguard our environment, human health, and life in general. Their work involves getting to the field to investigate problems plaguing the different components of our environment.
They collect and compile relevant data, which they analyse to identify and assess issues. Besides foreseeing looming environmental hazards through their analysis, they also develop plans to prevent, control, or reverse problems such as desertification, population explosion, air pollution, etc.
Another essential part of their job description is preparing reports and publishing papers to explain their research and findings to the concerned bodies.
They also assume advisory roles to governments and industry bodies in policymaking and formulating best practices so that potential environmental hazards can be averted and risk factors to human health minimised.
Academic Requirement for an Environmental Scientist
To start with, you can pursue a Bachelor's degree in environmental sciences to gain a foothold as an entry-level scientist. Alternately, you can also study natural sciences or engineering at the undergraduate level, followed by a master's in environmental sciences. Undertaking specialised courses like hydrology, marine conservation, waste management, and so on can help you get started in your preferred niche as a specialist.
Computational skills and the knowledge of computer modelling, digital mapping, GPS technology and Geographic Information Systems (GIS) will help carry out your responsibilities and boost your professional growth prospects as an Environmental Scientist.
What salary to expect as an Environmental Scientist?
As an Environmental Scientist in India, you can expect a median salary in the range of INR 4.8LPA to INR 5LPA.
In 2020, the average package drawn by Environmental Scientists in the USA was $73,230.
The Top Institutions Offering Environmental Science Programs
Several institutions offer programs in Environmental Science at both undergraduate and postgraduate levels in India. In most cases, the selection process involves clearing an entrance test with significant weightage on past academic records.
For a Master's degree, candidates holding an undergraduate degree in engineering or any natural sciences are eligible. Candidates who have completed higher secondary education can apply for the undergraduate programs.
Here is a list of the top institutes in India offering Environmental Science programs.
Fergusson College, Pune
Amity Institute of Environmental Science, Noida
IIT Bombay
IIT ISM, Dhanbad
School of Environmental Sciences – JNU, New Delhi
Indian Institute of Environment Management, Mumbai
TERI School of Advanced Studies, New Delhi
If you want to get your degree from an international institution, here are the top universities offering programs in Environmental Science.
Stanford University
Oxford University
University of California, Berkeley
National University of Singapore
University of Toronto
University of Queensland
The University of Tokyo
We hope you find this information useful in choosing your path to protect the environment! Wish you good luck!