Here's a list of top jobs after MBA to start your career in the business and management field. Also, the various careers options after MBA are discussed below to understand various specialisations and their relevant job opportunities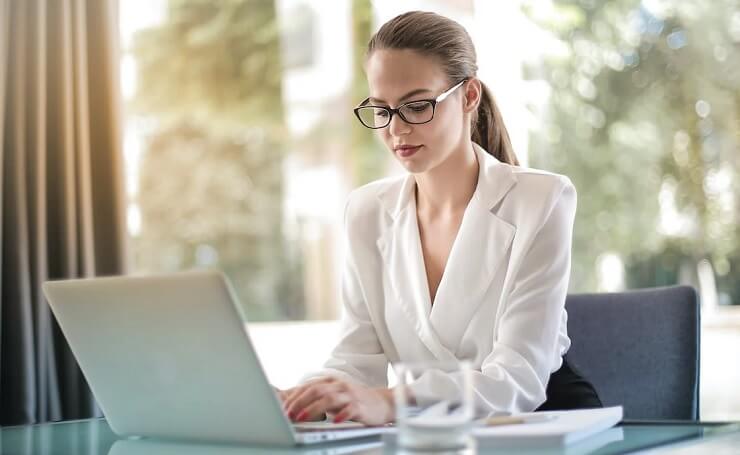 The competitive business practices in a volatile market demanding professionals with sharp organisational skills have contributed to the long-standing popularity of MBA. The demand aside, salary after MBA is also an attractive factor. The degree not only ensures a lucrative career path across industries but also hones your business acumen and skills like leadership, negotiation, people management, etc., making for a well-rounded manpower.
Business management offers scores of specialisation options that can confuse aspiring managers. While how to choose the right specialisation is a topic of discussion for another time, here's a glimpse of the different MBA job opportunities that open up with specific concentrations of the coveted degree.
But before we get into the MBA scope of jobs, it is worthwhile to mention that starting an entrepreneurial venture is no less exciting and rewarding than gaining lucrative employment with a renowned firm.
Jobs after MBA in India: Specialization wise
Jobs after MBA Finance
An MBA in Finance will equip you with an in-depth understanding of corporate finance and help you seek employment in any organisation as a Finance Manager, Financial or Business Analyst, etc.
MBA scope with a Finance specialisation opens up doors at noteworthy financial institutions like Morgan Stanley, Goldman Sachs, Ernst & Young, etc. You could also work with stock markets, insurance service providers and government establishments in job roles such as Investment Associates, Insurance and Risk Consultants, Credit Specialists, Corporate Controllers and Treasurers, and more.
On average, as an MBA Finance fresher, you can draw a package of INR2.4lpa.
Jobs after MBA Marketing
An MBA in Marketing is probably the commonest of all management specialisations. Recruiters will hire Marketing professionals across industry sectors in various roles, including Sales Experts, Marketing Managers, Advertising Specialists, Media Strategists, Customer Relationship Managers, Channel Sales Personnel, Brand Managers, Product Managers, and so on.
A Marketing specialisation can even land you a government job after MBA. With business operations extending to the digital platform, another prominent job opportunity for Marketing specialists lies as Digital Marketing Managers, Content Strategists and Analysts, SEO/SEM Experts, etc.
Salary after MBA in Marketing can approximately be INR30,000 a month.
Jobs after MBA Human Resources
Every industry segment, including healthcare, banking and finance, manufacturing, retail, etc., require Human Resource experts. As an HR professional, your job would encompass recruitment and training, arranging for career development programs, performance appraisal of employees, their compensation and benefits management, employment laws and compliance, employee and industrial relation, and so on.
MBA scope in terms of HR job roles includes Recruitment Specialist, HR Manager, Training and Development Manager, Staffing Consultant, Industrial Relation Manager, etc., across private and public enterprises.
On average, the starting salary after MBA in HR is INR2.2lpa.
Jobs after MBA in Operations Management
Operations management is a multidisciplinary function that oversees the overall organisational processes to ensure the maximum utilisation of resources in the most efficient manner. Operations Management MBA scope encompasses production or manufacturing units and service-oriented businesses that need skilled people to manage the processes.
Starting your career at the Executive level, you can climb up the corporate ladder as an Assistant Operations Manager, Operations Manager, Plant Manager, Manufacturing Consultant, Director of Operations, to Chief Operations Officer.
In India, the salary after MBA in Operations Management is about INR7.3lpa.
MBA in Business Analytics
The rising popularity of the multidisciplinary Business Analytics concentration in MBA is owing to the digital revolution that has transformed the global business landscape. Program participants learn data analytic techniques and tools besides the core business fundamentals that help them leverage data to formulate better organisational strategies.
The qualification opens up a wide playing field in terms of employment. Your job roles can be anything from Market Research Analyst, Business Intelligence Analyst, Big Data Analyst, and Data Scientist to Consultant.
Your average annual salary after MBA in Business Analytics can be INR7.5lpa.
MBA in International Business
International Business specialisation in MBA trains you in the global aspects of doing business, foreign markets and economies, and cross-border relationships. Besides getting a broader perspective, expertise in international business opens up employment opportunities across borders.
With MBA in IB, you could work in foreign trade, export-import, global supply chain management, business development, people management, international banks and tourism business, and practically any organisation with a multi-national presence. Starting as frontline managers, you could climb the corporate ladder to reach greater organisational heights.
The average salary after MBA in IB is INR4.2lpa.
Jobs after MBA: Product Management
Product management is a multidisciplinary affair wherein a product manager has to assume a decision-making role in taking a product through its complete lifecycle in coordination with sales, advertising, finance, R&D, operations, supply chain, etc.
Product Management MBA job opportunities are available across industries and include technical and non-technical products. The progressive roles in product management are Associate Product Manager, Product Manager, Director of Product, and so on.
The average annual salary of a Product Manager in India is INR16lpa.
Jobs after MBA: Project Management and Program Management
Project Management MBA scope entails leading a team to achieve set goals, such as developing a product. Multiple related projects make a program, and handling such a program effectively to meet organisational objectives is all about program management. In general, both project and program management are associated with the IT industry and hence need a certain level of technical expertise besides organisational and managerial skills.
MBA in Project Management or Program Management can help you further your career with roles such as Team/ Project Leader, Project Manager, Program Manager, Cost Estimator, Risk Manager, Project Scheduler or Planner, Procurement Manager, etc., in top IT firms.
The average compensation as a Project Manager can be INR14lpa and INR19.8lpa for a Program Manager.
Jobs after MBA in Management Consulting
You can start a consulting career right after B-school with a select few institutions offering specialised concentrations in Consulting. Besides learning business basics, you would also learn complex problem-solving in diverse organisational areas, master the art of improvisation depending upon the client's problem or industry type, and work across borders, collaborating with multiple teams.
With an MBA in Management Consulting, you can work with prestigious consultancy firms like McKinsey, Bain, and the Boston Consulting Group (BCG). Several consulting firms working in niche industries also recruit heavily from B-Schools for fresh graduates to fill the ranks. Common job roles are Business Consultant, Organizational Development Consultant, or Business Process Systems Consultant, among others.
The average pay for an MBA Consultant is approximately  INR23lpa.
Jobs after MBA: Investment Banking
A top draw among MBA graduates, Investment Banking, is probably the most prestigious, rewarding and challenging career path. As an investment banker, you would help organisations and individuals with crucial investment strategies and risk management tips to create and grow their wealth.
Although specialising in Finance can help gain entry into the profession, you could also do so by studying Banking or Business Analytics. With sharp strategic business sense, strong financial knowledge and accurate number-crunching skills, you could start as an Associate in Investment Banking and work your way up to becoming the Vice President or Director of large financial institutions.
Starting a career in Investment Banking, your average annual salary after MBA can be INR 4l.
Jobs after MBA: Business Development
Business Development is a job role that awaits you after you graduate with a Marketing concentration in MBA. As the business development personnel of any organisation, your responsibility is to formulate strategies and execute them to identify and win over new clients and business opportunities, thus contributing towards overall revenue growth. You would utilise your business knowledge, networking and negotiation skills to expand the operational footprints of your organisation. You may start as a Business Development Manager and progress with regional, zonal, national, and international roles.
As a BDM, your average annual salary can be INR5.3lpa.
So, here are the trending specialisations and the corresponding MBA job opportunities you can avail of. Which one of these are you going to choose to kickstart your career?