The Central Board of Secondary Education (CBSE) board has recently issued a circular about filling of centre code on the Class 10 term 2 answer book. Read more details here.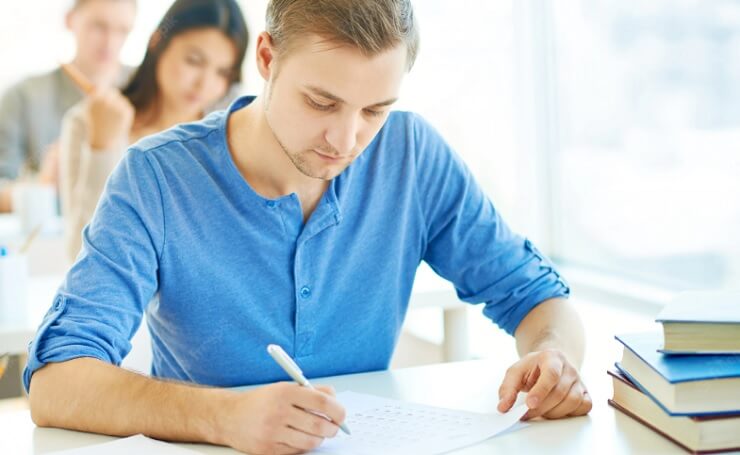 The Central Board of Secondary Education (CBSE) board has announced the term 2 board examinations for Class 10 and 12 will begin from April 26. Recently in a circular the CBSE board has made an important announcement about the correct method of writing centre code on the Class 10 answer sheet.
This detailed procedure will help students to enter the centre code in the right way on the answer book. The circular has been made public some hours before the start of the CBSE Term 2 board exam. Students should go through the circular carefully before appearing for the exam.
The CBSE board has decided to alter the Centre code number that will be entered by the students on their answer sheet. CBSE has confirmed that the CBSE examination centre code will be of 6 numeric digits instead of the previous format of 5 digits.
But, as the circular has been announced recently the previously designed answer sheets only have space to enter 5 numeric digits as the centre code. Answer sheets that have been received in the schools situated in the jurisdiction of regional offices of Patna, Praygraj, Trivandrum, Guwahati, Bhubaneswar and Chennai have only spaces to enter 5 digits as centre code in their answer sheet. In a notice the CBSE board has provided the guide to fill 6 digit centre code in those 5 spaces allotted answer sheets.
Also Read: CBSE Board Exam Class 10, 12 Syllabus 2022-2023 Announced : Board Ends Two Term System
CBSE has directed the schools and exam centres to properly brief students about the correct method of filling centre code on the answer sheets. The board has also instructed all the centres to brief the exam invigilators and staff about the correct way of entering centre code.
CBSE also said the exam centres should instruct the invigilators and staff to properly explain to the students about the correct method of entering exam centre code on the answer sheet and personally check each answer sheet to ensure about the filling of centre code in the correct way.