The complete guide on how to make money blogging. Know how to create a blog and work from anywhere, anytime, to make a living from blogging.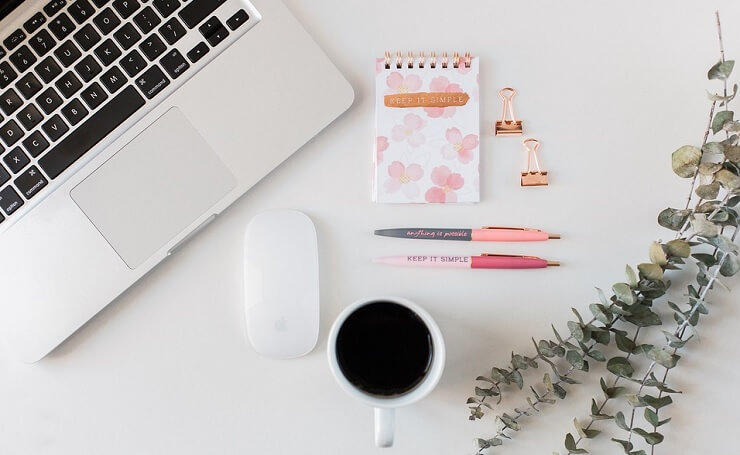 How to earn from blogging? It is the most important question that comes to mind while planning to start a blog. There are several ways to make money online and blogging is one of them. You can earn from your blog by showing ads, becoming an affiliate, selling products and other techniques. Here, we have shared all of those techniques with you.
Away from the 9 to 5 conventional jobs, making money from blogging is no less than a dream. Everyone would love to have their independence. Nothing can be more independent than working for yourself and being your own boss. This is where blogging comes into action. Blogging might seem easy, but it requires you to make the right start to be able to earn from it. This requires you to understand a lot of essential aspects of blogging.
Whether you already have a blog or are about to start your blogging site, remember that it involves choosing the correct strategy. Apart from this, it requires a lot of hard work to be able to monetize your blog. Whether you have just begun your journey or you're about to start and want to know how to make money blogging, make sure that you read this entire article to understand the steps you require performing to move ahead strategically.
Steps on How to make money blogging
Following are some of the essential steps that you must know when starting your blogging journey. Remember that every step is critical, and it requires similar effort to be able to improve through blogging. Going one step to another is definitely a great choice to be able to get better results from blogging. Without wasting any further minutes, let's dive into "how to start a blog and make money".
Choose a profitable niche
To start with blogging, choosing a particular niche in which you have expertise is essential. You want to initially figure out the kind of blogging site you want to create. Undeniably, you will get a considerable number of topics available, but it is vital to start a blog, depending on your knowledge and expertise. Also, if you seriously want to make money blogging, you need to think about topics that attract people to read and if those topics are profitable.
Before you start writing, you have to make sure of the theme. So in order to understand the right area, it is vital to comprehend your passion. Since you have to dedicate most of your effort and time to creating blogs on a particular subject, having a rightful interest is extremely important to make money from blogging. So think about the topics you are most interested in and can also be valuable for your audience.
Before getting started, you need to ask these three questions to yourself:
What are my interests and passion?
Who is my audience?
Which topics are profitable?
Firstly, understand what keeps you interested and passionate. Find out your professional experience in the chosen topic so that you can provide essential information to your readers or viewers. As you have to find blog ideas on a constant basis, choosing a subject you are passionate about and have knowledge of is definitely the right step.
Secondly, you have to find out your audience and understand what kind of information they're looking for. You need to understand the pain points of your audience and create blog topics accordingly to make it helpful for them to get relevant and informative answers.
Third, you must know you cannot create a blog on anything to earn money. While making topics, you have to find those topics that are directly associated with sales opportunities.
Create a blog content strategy
After you have done complete research on the blog niche, it is time that you start paying attention to creating content. When you begin, you must know that you require a lot of planning and research for the articles. It can influence the financial success of your blog.
If you want to know how to earn money from blogging, you must understand that you can never compromise on providing high-quality articles. So you have to create a solid strategy for the content you want to post on your blogging website and follow it religiously to get better results. Following are some of the essential steps you need to take when creating blogs.
1. Start by looking for blog topics. Make sure to choose blog topics in a way that will help you to address the needs of the audience. You need to start researching high-search volume keywords and organically using them in your blog topic. This will help your blog to rank higher.
2. The next requirement is for you to keep in mind that you have to post fresh content consistently. Depending on the needs and size of the blog, the frequency might vary. However, if you are publishing on a consistent basis, like three times a week, it has improved chances of getting ranked organically.
Work on improving blog reputation
Now that you have created many strategies for content, it is time for you to build authority in your field. This can be challenging and time-consuming, but there are some effective ways you can follow to improve your blog reputation.
You can expand your online presence through guest blogging. There are several online publications available from your specific vertical that are ready to provide guest posting services. Ensure you send a link and evidence about your experience in this field. You can find many guest blogging opportunities available, and you require choosing correctly to improve your authority. Apart from this, following bloggers from the same vertical is also the right choice.
Apart from guest blogging, you can also work with other experts in the same field to get more exposure, improve your audience and establish credibility. It is always better to get in touch with professionals and conduct an interview which you can publish on your blog. This is an excellent idea as it increases the viewers to a much better level.
Promote your blog
Now that you have created a blog from a profitable niche, understand how to create content, and know how to improve credibility, it is time to promote correctly to improve reachability. If you're eager to learn how to make money blogging, you must understand how to promote it. It is called the art of Digital Marketing. Marketing tactics like; Search Engine Optimization (SEO), Advertising, Social Media Sharing, and Email Marketing help you to get the audience to your blog. Below we have given quick ideas about these techniques.
Search engine optimization – It is a critical aspect of improving website visibility through search engines. Currently, Google and Bing are the most popular search engine covering the whole world. If you want more people to reach your blog through organic search, you must bring it to the first page of search results. Therefore, you require using keywords that will get your blog to the top when searching with relevant queries. It also requires providing truthful information for search queries and optimizing with strategic keywords to bring targeted audiences.
Google Paid advertising – Paid advertising is a great way for new bloggers to get quick exposure towards their brand. Google offer Paid Advertising through Google Ads, which you can use to showcase your blog to a targeted audience.
Email Newsletters – Another way to improve blog traffic and monetize is by email newsletters. It makes sure that people come back to read your future post. For this, you have to create a lead magnet, opt-in forms, and a good email list.
Social Media Marketing – Social media is a powerful platform known to have the most active users from different parts of the world. So when it comes to promotion, do not forget to choose the most powerful social mediums.
Here are some of the most popular Social media Networks you can use:
Facebook
Twitter
Instagram
Pinterest
YouTube
LinkedIn
Reddit
Snapchat
TikTok
So now that you have got a basic idea about how to create and promote your blog, let's find out how to earn money from blogging.
If you think you can directly start monetizing your blog without paying much attention to the points mentioned above, it will definitely not happen. It requires promotion and the right amount of content to be able to monetize it. Following are some of the most effective ways of monetization.
Monetize your blog
Making money blogging sometimes is a bit tricky, but there are some easy techniques like; displaying ads is one of the easiest methods to start earning from your blog. Besides ruining ads, there are also other methods of earning money from a blog like; affiliate marketing, sponsored posting, selling products/services and others.
Displaying Ads- This is especially the first and most effective technique to make money blogging for beginners. Also, running ads is the backbone of the income stream from any blog. Earring money can be really challenging to make money as a new blogger online, but with on-site advertising, it can be achievable. It is the traditional way of earning from your blog and is most likely the easiest. So you have to ensure that the website has ad space where you can put the ads on the sidebar or choose a pop-up. Some of the most common networks, like Google AdSense and Media.net, can help you to connect with advertisers. However, to qualify in Google AdSense, your blog must be exciting and unique, along with some high-quality content and good traffic.
Affiliate marketing- One of the most common ways of monetizing blogs is through affiliate marketing. It is a typical stream chosen by most professional bloggers. This way, you require promoting third-party products by using a link or providing a promo code on your blog. Every time a user buys a service or product from your unique link, you receive a commission decided by the seller. It is most commonly known for being a passive income chosen by many marketers. However, it requires you to optimize your blog for Google searches using keywords.
Some of the popular Affiliate Marketing marketplaces are;
Amazon Affiliate Program
Commission Junction
ShareASale
Click Bank
ImpactRadius
Selling products or services- When you have already started getting a large number of followers, you can also start creating your e-commerce platform. If you have products that you want to sell through your blog, especially that your readers require, you can start selling your services or products directly to them. For example, if you are a beauty blogger, you can create your own cosmetics line at an affordable price and start solving problems for your readers/customers.
Collaborate with brands- Besides selling products and becoming an affiliate, it is also an excellent choice to reach brands directly. However, it is only possible when your blog has already become a brand. When it gets a considerable number of readers on a monthly basis, brands will start collaborating with you for their benefit. This is, again, one of the most effective ways to earn money from your blog.
Subscriptions- If your blog has started getting readers who belong to an active community and are eager to know more about the subject you're providing knowledge about, you can start a subscription-based or membership-based model so that someone who is keen to know about the topic can join your membership. The subscription-based model needs to be created in an affordable way to make it easy for people to join the membership and take their valuable knowledge. This is one of the answers to your questions about how to make money blogging.
Time to Start Your Blogging Journey!
It is essential to follow all of these steps in order to start your blogging and earn from it. Remember that every step mentioned here is important and requires much time and research. You must have a clear expectation that it takes years to become successful and even decades. You need to be consistent in your work and approach to start earning from your blog. However, to your question about how to earn money from blogging, these are the easiest tips that can help you to get earnings, but only when you succeed in improving your viewer base.
Also Read – How to Make Money on YouTube
Frequently Asked Questions on Make Money Blogging
Q1. How do bloggers make money?
Most popular bloggers make money through display advertisements, affiliate marketing, sponsoring, selling digital products/services and other techniques.
Q2. What are the Best Advertising Networks?
The best and most popular advertising networks are;
Google Adsense
Media.net
Ezoic
PropellerAds
Q3. What are the best Affiliate Marketing Marketplace?
The top Affiliate Marketing Marketplaces are;
Amazon Affiliate Program
Commission Junction
ShareASale
Click Bank
ImpactRadius
Q4. What are the best blogging platforms?
The best blogging platforms are;
WordPress
Google Blogger
Medium
Wix
Squarespace
Q5. What are the best native advertising platforms?
The best native advertising platforms are;
Taboola
Outbrain
Mgid
Google AdSense
Q6. How to make money with ChatGPT?
Using OpenAI's ChatGPT, you can build an APP, Website, create a personalized chatbot and sell it to businesses. But remember, ChatGPT is an AI chatbot which can sometimes generate inaccurate information.