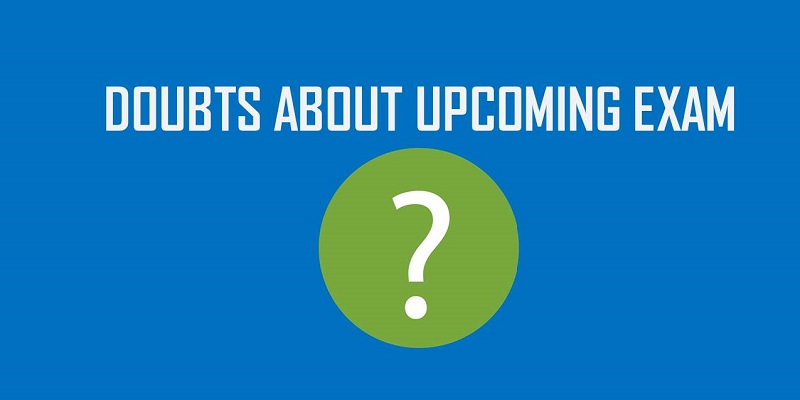 The day before appearing for a competitive exam is very much important as you need to get mentally prepared for it. But sometimes their lots of doubts strike in your mind because you are not sure about some topics, questions or which portion you need to start first. Here we will tell you exactly how to clear all your doubts before appearing for any competitive exam.
Make a list of your doubts
The first and most important thing you need to do is to make a list of all your doubts that appearing in your mind before the exam day. Take a full day to write down your problems and doubts whenever strike in your mind. Don't hesitate to write down your small problems. Because you never know how much effect a problem will make at the time of the exam. So it is always a smarter way to remember and jot down whatever problem you are facing now or you have already faced in your previous exams.
Let's Summarize It
After remembering and writing down all your doubts it is best to summarize it so that you can look after each individual problem thoroughly.
Work on It
The most important thing you need to focus on on is how to work on your problems. There are some common subjects like; General Knowledge, Aptitude, English are mostly included in the syllabus of any competitive exams. And if you have problem on a particular subject then you can solve your problems through online education forums, your private tutor expert in a particular subject or can arrange a group discussion with your friends who are preparing for the same kind of exams.
Everything will be ok
At the end it is always good to say "ALL IS WELL". Because you have worked hard on your problems already and all you need at the final time is a positive attitude and confidence. So be hard and chase your goals with confidence.