Are you planning to make a smart home? In the modern days, with the availability and usability of Artificial Intelligence, smart homes are a need for people. While you need a lot of things to create a smart home, one of the most important things is the Smart plugs.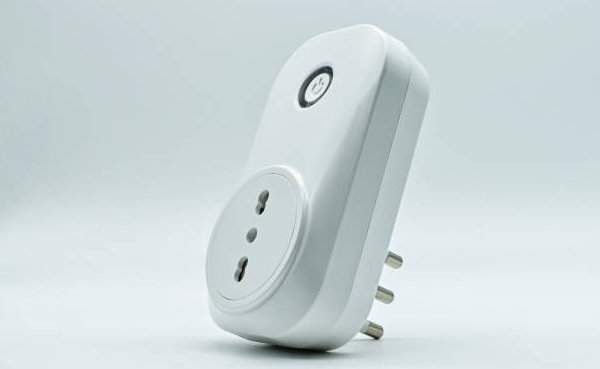 With the growing need for people to create a smart home, many companies are coming up with smart plug sockets. So, if you are planning to make a smart home and looking for quality smart plugs, then here are some of them. Following are the top 6 smart plugs that you can choose to make a smart home.
Best Smart Plugs
After doing some extensive research we have listed down the 6 best quality and affordable smart plugs for you. Check below.
1. Wipro 16A WiFi Smart Plug
Wipro smart plug is a great choice for people who wish to create a smart home. This is a polycarbonate material and is available in White colour.
This smart plug is compatible with heavy appliances like Geyser, AC and much more. It lets you have control over electronic appliances from anywhere using an app on the smartphone.
You will also be able to keep an eye on energy consumption. Besides, voice control is something that would let you control appliances using Google Assistant and Alexa.
Furthermore, easy installation and setting schedules are other things that can become beneficial for you.
2. Amazon Smart Plug
It comes with an extremely straightforward setup which makes it a great choice for you. In just a few minutes, you will be able to set it up. All you need to do is to plug it in, open the app and start controlling it.
It also has a Power state retention, which enables your appliance to get back to the last state. This happens especially during power outages.
This is one of the fantastic smart plugs that can keep your electronics safe and can be controlled using your voice.
3. Helena 10A WiFi Smart Plug
With this amazing smart plug, you will be able to set timers and schedules. You can easily interlink other devices and manage them from a distance.
Make use of Google Assistant and Amazon Alexa to use voice control. It does not require any additional hub and connects with the WiFi router directly.
These are the high-quality smart plugs with surge protection and a flame retardant body designed in a way to meet Indian standards.
4. Syska Abs Mwp-003 Smart Mini Wi-Fi Plug
With the high-quality ABS material available in white colour, this brand offers some of the supreme quality smart plugs. You can take advantage of voice control from anywhere.
It consists of a universal plug that is compatible with everything. You can stay assured that the plug will not let your devices overheat.
With the Syska Smart App, you will easily find energy consumption. So, make a smart home and connect devices through the smart plug from anywhere.
5. Havells 16 A WiFi Smart Socket
You can easily control the devices like AC, Geysers and other devices on this socket. You can easily set schedules and turn devices on and off without being present in front of them.
Besides, the energy monitoring ability makes it easier for you to understand. You can check and decide. It can make a smart home easily.
6. Zebronics ZEB-SP110 Smart Wi-Fi Plug
With the Zeb home app having exceptional features, you can easily connect anything. You can set schedules and timers when needed.
Even when you are not around, you can still manage the devices from anywhere in the world.
Bottom Line
So now that you know about the smart plugs, you can buy them from anywhere you wish. These are the top brands offering smart plug socket India. So choose wise and live in a smart home.