This guide explores the best WiFi router in India with technical features, pricing and other details. Keep reading the article!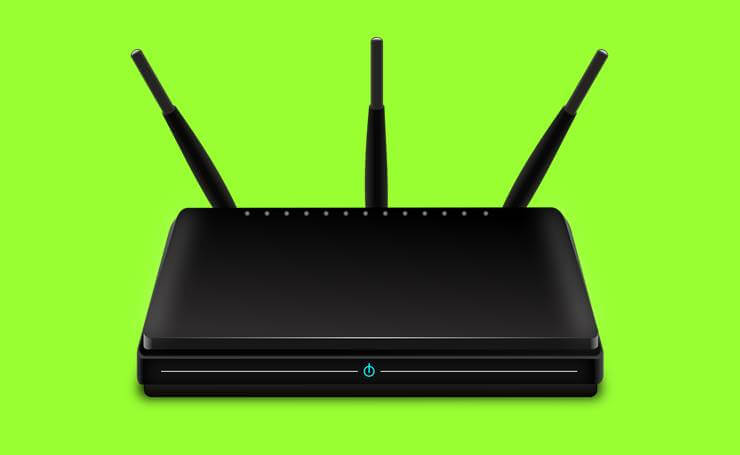 WiFi routers are a great solution to staying connected to the internet wirelessly. But to meet your requirements, you need speed and features. We have got you covered. Check our expert-recommended WiFi router in India.
Our Top Picks :
Affordable Pick – TP-Link Archer AC1200 Archer C6 Wi-Fi
TP-Link Archer AC1200 is a dual-band WiFi router with 400 Mbps/2.4 GHz speed and has 5 Gigabit ports.
Best Mesh WiFi – TP-Link Deco M4 Whole Home Mesh Wi-Fi System
TP-Link Deco M4 Whole Home Mesh Wi-Fi System works seamlessly, roaming and speedy with Amazon Echo/Alexa. It has a WiFi booster and parent control.
Router 2-Pack – Google Nest WiFi
Google Nest WiFi is a Wi-Fi Mesh System that provides 4400 Sq ft coverage. You can use it with a laptop, PC, Tablet, Smart TV, and Smartphone.
Special Picks of the Month – AmazonBasics AC1200 Dual-Band Wireless SOHO Router
AmazonBasics AC1200 Dual-Band Wireless SOHO Router has Wi-Fi Speed Up to 867 Mbps/5 GHz and 300 Mbps/2.4 GHz, MediaTek Chipset, QoS, WPS, Remote Access, Guest Network Function and comes with 0.75M Ethernet Cable.
Summary of the Best WiFi Router
Here is the list we have brought you of the top 10 best WiFi routers available in India to get connected to the Internet easily. Check their technical features with prices.
Best WiFi Router Review
After doing some extensive research, we have provided a detailed review of the 10 best WiFi routers in India with technical features, speed, and coverage.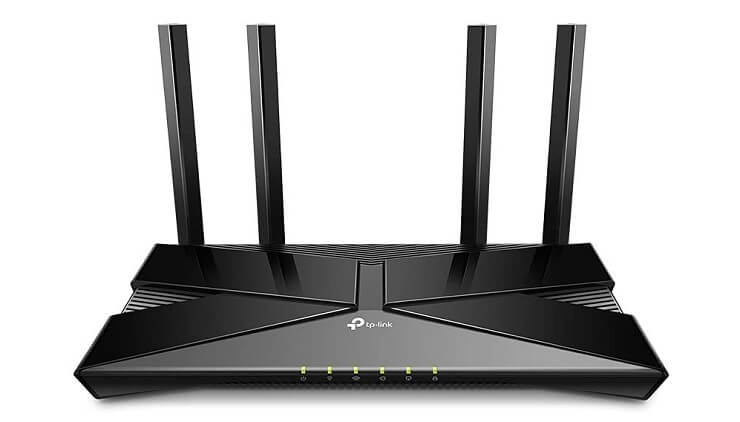 Price- ₹4,599
Brand – TP-Link
With a faster WiFi 6, TP-link can be the next-generation choice for you as it provides a super speed of 1.5 GBPS. Engineered with a triple-core CPU provides the ability to respond to network activities instantly.
A higher symbol rate and the latest 1024-QAM work together to boost the speed of the devices. OFDMA enables users to attach multiple devices without facing any lag or down performance. This new technology powers the WiFi to maintain the same speed level in different devices.
Four Antennas and beamforming technology generate reliable and strong WiFi signals to deliver stable connections. Easily upgrade and connect New devices with your voice through the Tether app.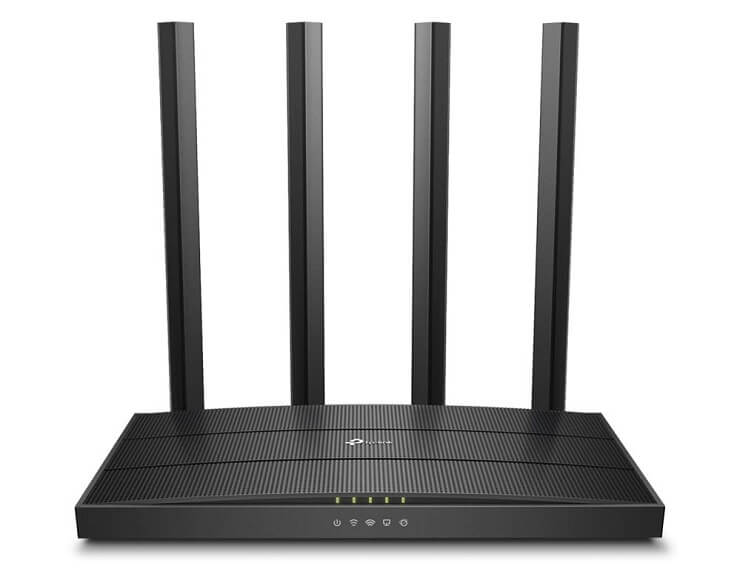 Price- ₹2,599
Brand – TP-Link
Powered by 802.11AC WiFi technology, the Archer C6 is able to provide users with blazing-fast and reliable networks. You can get up to 400 MBPS speed from the 2.4 GHz band and 867MBPS speed from the 5 GHz bands.
WPA3 is the latest security protocol to improve cyber security and the protection of home WiFi. Designed with four external Antennas helps you to get the best WiFi strength from every corner of your home. Besides, beamforming technology enables fast detection of devices even when they are low-powered or far away.
The 4 GB LAN port present in this WiFi helps you to experience 10 times faster connection than standard connections. You can use the Tether app from your iOS or Android device for easy setup and managing network settings.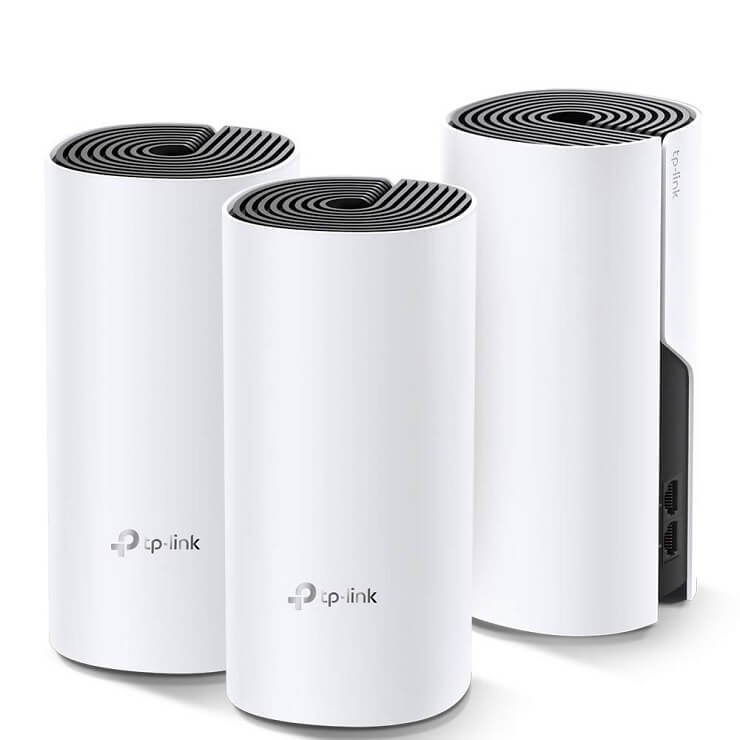 Price – ₹9,899
Brand – TP-Link
Deco M4 enables users to experience blazing-fast connections in the simplest manner. It comes in a pack of three and can be used for homes up to 4000 ft.². It is truly offering seamless coverage with a faster network speed.
It provides 5 GHz of wireless connection and optional ethernet backhaul to make it easy for every user. Users can easily add more Deco devices to improve their coverage. It offers a stable and fast connection with up to 1167 MBPS speed and works seamlessly with major internet service providers.
Deco can handle even the heaviest traffic without any lag. It can connect up to 100 devices. The inclusion of parental control helps block inappropriate websites for every family member. The app control helps to check connected devices, prioritize them and set up guest networks. WPA – PSK/WPA – 2/PSK technology for security protocol is added to this device.

Price – ₹37,937
Brand – Google
A reliable WiFi network that eliminates buffering from every room is what we crave. The Google Nest WiFi is one of them that can blanket the entire home and offer a blazingly fast internet connection. This WiFi can cover up to 4400 ft.².
It is a flexible and scalable WiFi system. One of the routers will plug into the internet provider, or the gateway for creating a WiFi network, and the other will expand the coverage to maintain a fast connection on the devices in your home. You can easily add more of these devices if you need improved coverage.
Remember, the speed and strength of the WiFi signal will strongly depend on the ISP.
5. Netgear Orbi High Performance AC3000 Tri-band Whole Home Mesh WiFi System – Click here for Amazon Deal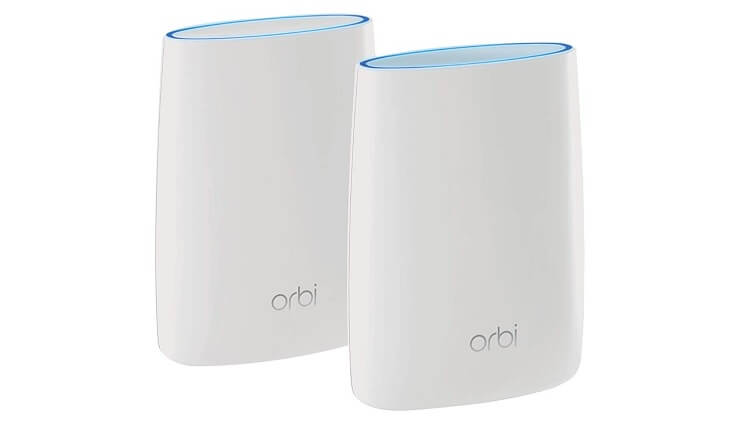 Price – ₹17,499
Brand – Netgear
With the ability to connect more than 25 devices, the Netgear Orbi WiFi can be a great inclusion to your home. It offers 3GBPS speed inside and outside your home, even if it is around 4000 ft.². You would face no lag even when you're using multiple devices at the same time.
Included with the additional third band frees the two other bands to offer maximum speed. Keeping in mind threat protection, the inbuilt Netgear Armour has a multilayer of security software. It can protect all connected devices from data theft, anti-malware, and antivirus.
Even if you're looking for parental control, you can easily do it with this WiFi by filtering websites and scheduling time for the kids' connected devices. It works with any internet service provider plan offering 200 MBPS of connection. Use the Orbi app to get the details and find it easy to manage the devices.
6. TP-Link Archer C7 AC1750 Dual Band Gigabit Wireless Cable Router – Click here for Amazon Deal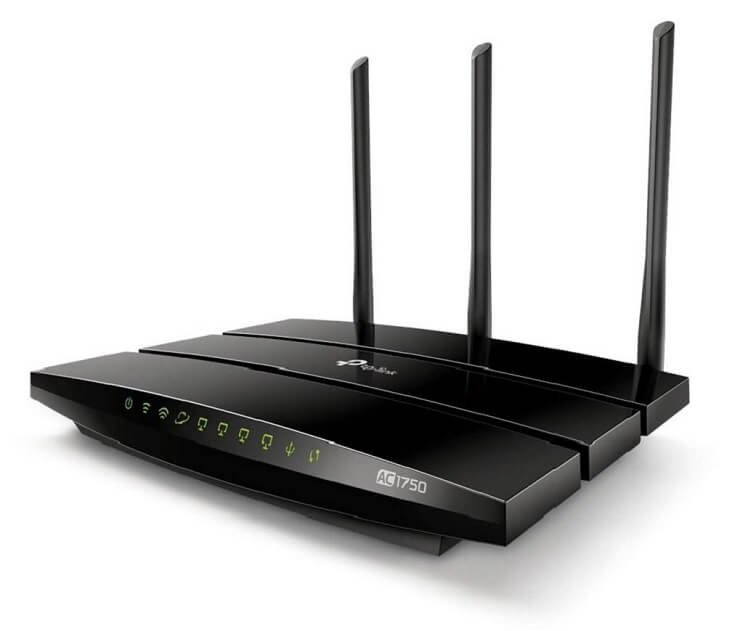 If you're looking for dual-band connections, the Archer C7 can be an ideal choice as it operates both the 5 GHz bands and 2.4 GHz bands. It makes sure to provide the ultimate wireless experience. Designed with three external Antennas and improved connection technology maintains the device's speed. You can find excellent coverage with this high-end device.
The availability of a USB 2.0 port helps this device to become a resourceful gateway. You can easily share the hard drive with all the media you want to share with the home network. 4 GB LAN ports and 1 GB WAN port Keno provide 10 times faster connection than standard internet connections.
Parental control ability helps you to manage the device and websites for kids. With the next-generation internet protocol IPv6, WiFi provides first-hand security. You can experience blazing speed and browse without any lagging.
The D – link WiFi provides a simultaneous dual-band network. It is more like having two WiFi networks, as you can connect more devices and ensure less congestion. It has a 2.4 GHz band that can speed up to 300 MBPS and a 5 GHz band providing 867MBPS speed.
The gigabit ethernet port offers high-speed connectivity for all the devices like network storage, game consoles, and media centres. With the MU – MIMO, the device gets the ability to transmit data to multiple devices at the same time to improve efficiency and speed.
The multiple operating modes like Router mode, AccessPoint mode, and Repeater mode enable you to choose according to your requirements. The inclusion of a USB 2.0 port helps to connect the external USB storage. You can also connect a compatible 4G or 3G dongle for accessing the internet. Use the mobile app for simple setup and get access to other controls.
8. D-Link DIR-806- AC750 Dual Band Wireless Router – Click here for Amazon Deal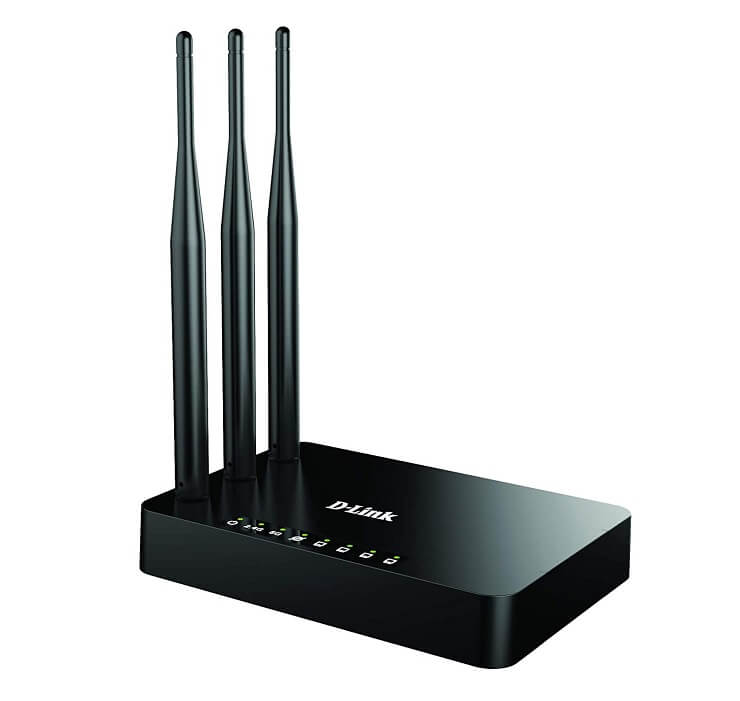 The wireless router DIR–806 is a reliable router that helps you to access an interrupted WiFi speed everywhere. This router enables high-speed connection for online gaming and multiple video streaming.
The router has been designed with two different bands to help you get a wider range of options. You get a 5 GHz band and a 2.4 GHz band. You can expect a speed of 300 MBPS on 2.4 GHz and 433MBPS on the 5 GHz bands.
Keeping in mind the security protocol, it has advanced security by using WPA/WP821 and DMZ, IP filter, MAC filter, SBI, and NAT firewall. The setup wizard ensures fast configuration and easy installation.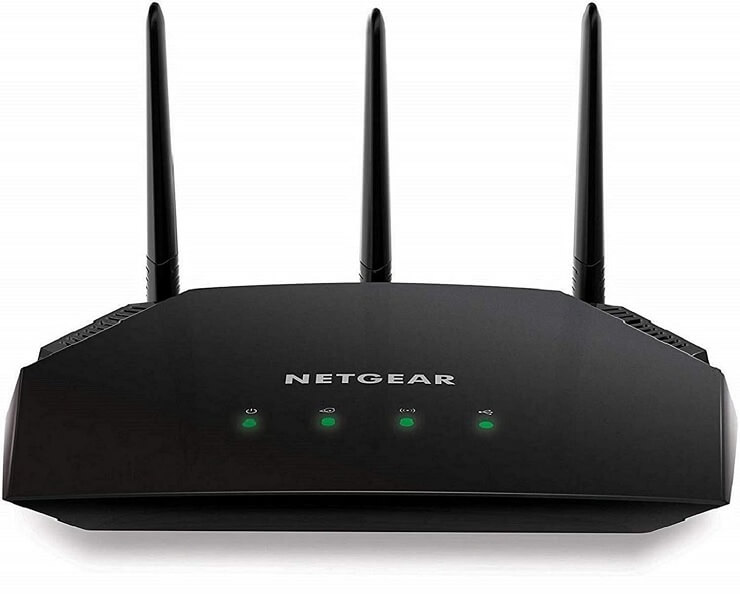 With a stunning WiFi speed of up to 1750 MBPS, the Netgear R6350 WiFi router is the next big thing. It is compatible with a large number of OSes and online gaming. Setting up this smart router is comparatively easy and can be done within minutes.
Engineered with an 880 MHz processor helps to get the ultimate connectivity performance. It also includes a USB 2.0 port assisting the users in accessing and sharing wirelessly. The inclusion of a dual WiFi Band can offer an excellent speed experience.
You get 300 MBPS and 1450 MBPS speeds on the router. It is an ideal choice for larger homes. The wired gigabyte is ideal for HD videos and gamers. With two different networks, it reduces interference and provides fast connectivity.
10. Xiaomi Mi 4A Dual_Band Ethernet 1200Mbps Speed Router – Click here for Amazon Deal
Xiaomi Mi 4A router delivers 10 times faster speed with a 3 GB port and offers a speed of up to 1200 MBPS. It has been designed with four Antennas to get maximum transmission and performance in complex networks.
You get smart security and control options with this router. Some of them include WiFi optimization, anti-hacking protection, device management, health mode, and upgrade assistance. It has the ability to connect more than 128 smart devices in your home.
The dual-band integration of 5 GHz and 2.4 GHz and an 880 MHz single-core processor provide faster speed. It is designed to blend with your home style and enjoy fast streaming seamlessly. You can also get parental control to limit internet consumption and content for your kids.
Conclusion
We have suggested to you some of the best WiFi routers to stay connected to the internet. You need to check the speed, area coverage, number of ports, and other features before selecting the right one for you.
DISCLAIMER: The Basictell Picks team writes about stuff we think you will like. Basictell has affiliate partnerships, so we may receive a commission when you purchase/signup through our links. The product prices mentioned in the article may vary.